Top News
Board of Finance officers elected Local News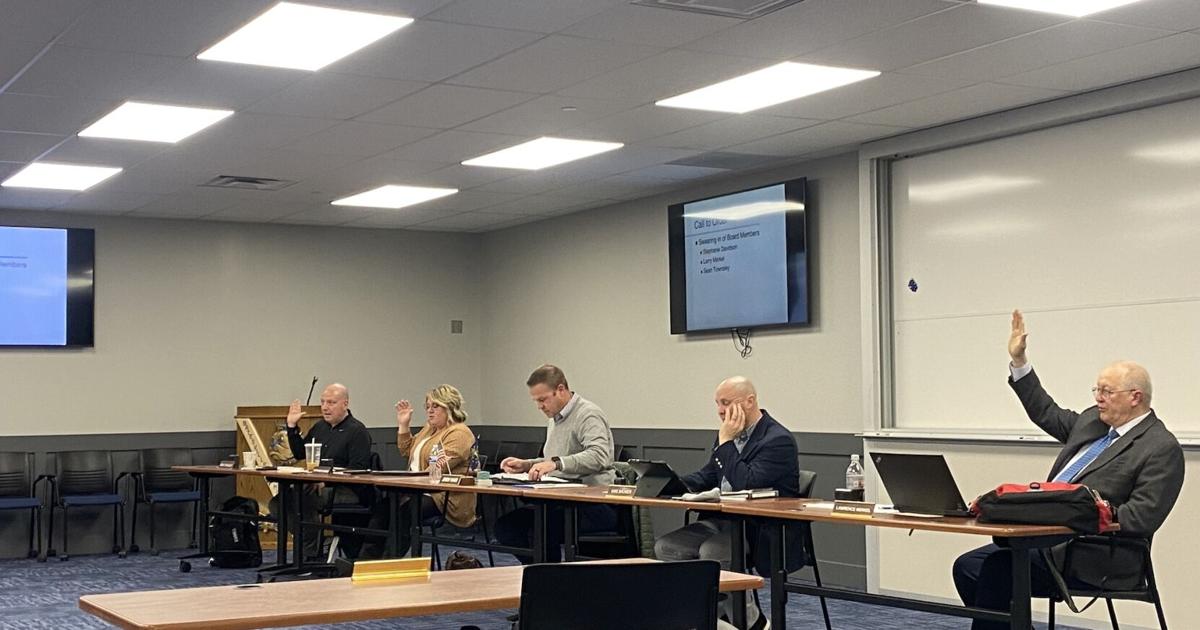 BATESVILLE – The Batesville Community School Corporation recently reelected Larry Merkel as president and Mike Baumer as secretary of the Board of Finance. This occurred during a Board of Finance meeting before the regularly scheduled school board meeting.
Following that, Corporation Treasurer Todd Nobbe reviewed the board's investment report. The Board of Finance approved the cancellation and voiding of checks over two years old.
BCSC Superintendent Paul Ketcham held a discussion on the financial condition of the school corporation. A website called DUAB, or Distressed Unit Appeal Board, measures fiscal indicators of school corporations. DUAB shows the school's average daily membership, ADM, holding steady over the past several years.
"The board can see in the public meeting that our ADM is stable, in fact it's growing one percent," Ketcham said. "In addition to growing one percent, the foundation amount, the amount we're funding per student, is increasing as well. So we are getting two win-wins."
During the school board meeting, newly reelected board members Stephanie Davidson, Larry Merkel and Sean Townsley were sworn in by BCSC Attorney Doug Wilson.
The board also approved August 1 as the Approval of Student Transfer deadline and approved Policy 5111, which deals with eligibility for enrollment and determination of legal settlement.
Upcoming BCSC events include Little Bulldog registration opening on January 23 and the Chinese New Year Celebration at Batesville Primary School from 10 to 11:30 am on January 28.
Additionally, Batesville High School Sophomore Scheduling Night takes place at 6 pm February 1 in the BHS cafeteria and kindergarten registration opens February 6.
The next regular BCSC School Board meeting will take place at 6 pm February 20 in the Bulldog Center at BHS.