Top News
Finance director Traci Welch leaving the city of Ashtabula | Local News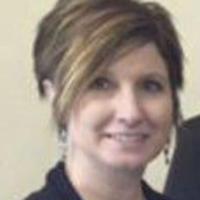 ASHTABULA — Finance Director Traci Welch is leaving the city of Ashtabula, effective Feb. 17.
Welch has accepted the position of director of finance at the city of Geneva.
"It's been a big decision," she said at Tuesday night's Ashtabula City Council.
City Council President John Roskovics said they are going to Miss Welch and wish her well.
"She has done an excellent job for the city," he said. "Always very accurate and thorough, allowing council to proceed with confidence. She was a vital part of our administrative team."
Welch served as finance director for the city of Geneva for three years before coming to Ashtabula in October 2018.
A 1987 graduate of Madison High School, Welch went on to earn a bachelor's degree in finance and accounting from Indiana Wesleyan University while raising two children.
Geneva City Manager Joseph Varckette said he's thrilled he was able to attract someone with Welch's background and experience.
"Clearly, she's familiar with our administrative operations having served here previously, but it's precisely our familiarity with her ability and professionalism that made the prospect of bringing her back such an attractive option for us," he said. "Ultimately, we believe Traci's hire and return to the city of Geneva is a great fit for both her and the city and we're delighted to have the opportunity to welcome her back to the position she previously served in so proficiently."
Ashtabula City Council met in executive session after Tuesday's meeting to discuss the next step in filling the position. When council members returned, they adjourned the meeting without further action.