Top News
Hong Kong Finance Minister offers green investment financing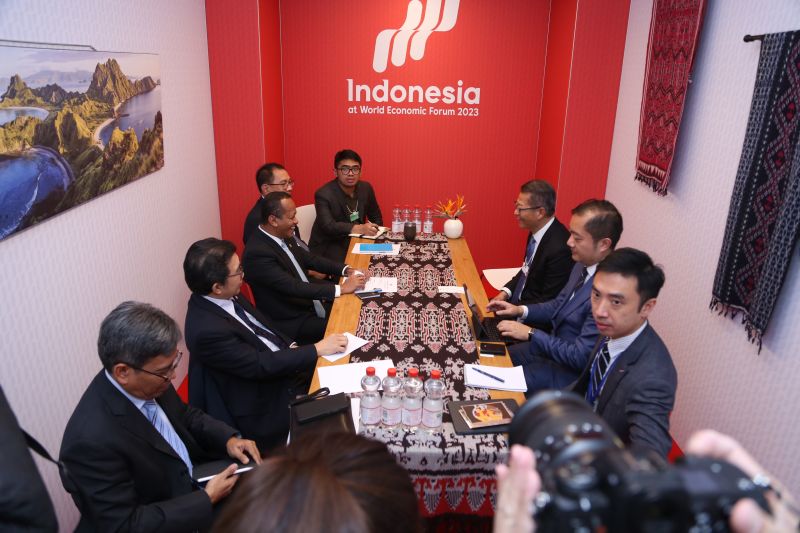 Jakarta (ANTARA) – Hong Kong Finance Minister Paul Chan Mo-Po offered opportunities for green or environment-friendly investment financing to Indonesia at a meeting with Investment Coordinating Board (BKPM) Head Bahlil Lahadalia in Davos, Switzerland.
At the meeting on the sidelines of the World Economic Forum (WEF) on January 19, 2023, Chan Mo-Po stated that Indonesia and Hong Kong have always been good partners in the areas of investment and trade.
"We also want to offer an opportunity for Indonesia to utilize Hong Kong's position as a global financial center. Last year, we became the number one country in Asia, with the largest environmentally friendly financing value of US$65-67 million. If there is a project that needs green financing, please inform us and we will definitely help," Chan Mo-Po noted in a statement in Jakarta, Saturday.
Lahadalia also welcomed the opportunity of green investment financing from Hong Kong that was presented by Chan Mo-Po.
"We welcome financing investments in the environmentally friendly energy sector because this is an important part of the priority scale of the Indonesian Government. The green economy is indeed growing, but the flow of investment is uneven, especially to developing countries. Good relations between the two countries can be strengthened through environmentally friendly investment financing," Lahadalia explained.
Related news: Minister Lahadalia stressed on equal economic growth at WEF 2023
According to Lahadalia, eco-friendly financing can still be optimized in the region of Southeast Asia. Moreover, Indonesia has several environmentally friendly investment projects, including those related to energy transition and development of the electric vehicle battery ecosystem. The potential can be developed and maximized together.
On the other hand, Indonesia is also pushing for value-added investment through energy-oriented downstream and environmentally friendly industries.
Based on data of the Ministry of Investment/BKPM, the realization of Hong Kong's investment in Indonesia for the last five years reached US$19 million, with the three highest realized investment sectors: base metal, metal goods, non-machinery, and equipment industries (US$9.67 million); electricity, gas, and water sector (US$3.14 million); as well as housing, industrial areas, and offices (US$1.92 million).
Related news: Indonesia to stop fossil fuel imports by 2045: Pandjaitan
Related news: Green investments create seven to 10 more job opportunities: BI