Top News
New Program Helps Finance Natural Gas Pipelines Into Hopkins Park – NBC Chicago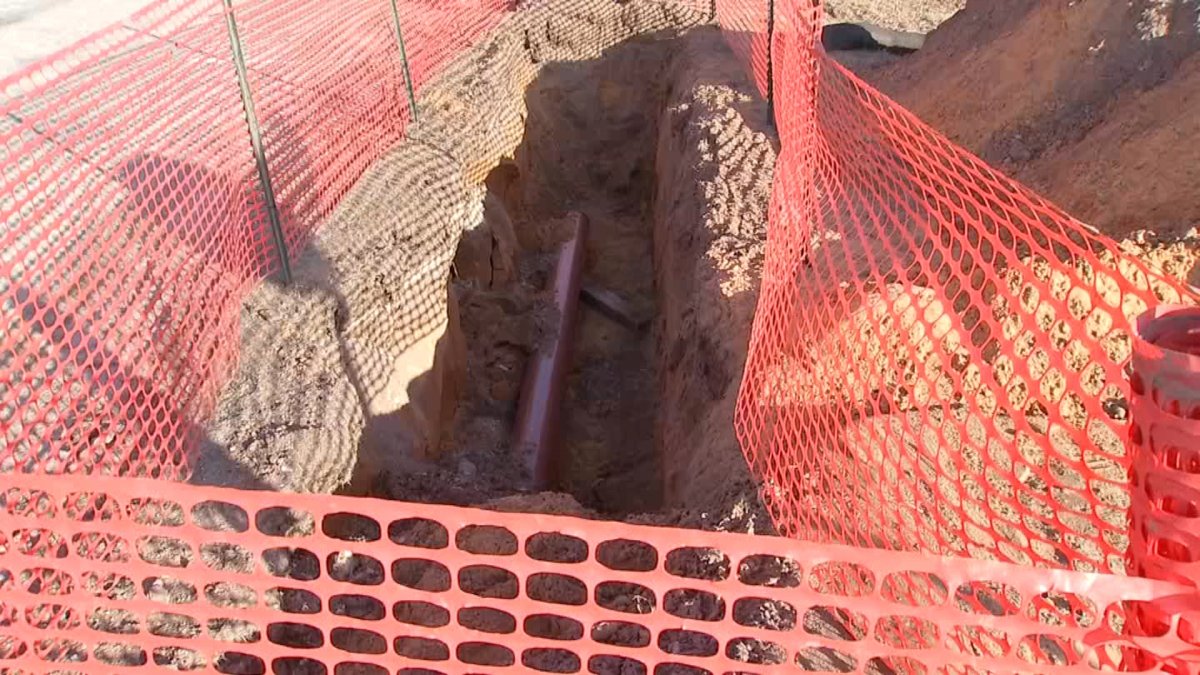 Hopkins Park, 65 miles from Chicago in Kankakee County, has gone decades without access to natural gas for heating their homes, but thanks to a new partnership between governments and Nicor, those pipelines will finally run to Pembroke Township.
The area, one of the most poverty-stricken places in the state, has had to rely on propane or electric heat for decades, but the new partnership will run natural gas to a vast majority of the community's homes.
Monday, elected leaders, advocates and community members celebrated a "Promise to Pembroke," that answers some people's plea to get other sources of heat in their homes.
Roosevelt Smiley Jr., who lives in Pembroke Township, said he uses propane to heat his home.
"It's a real challenge sometimes when temperatures drop way below zero and you got 25-below wind chill factor," he said.
As a result of a three-year fight, Nicor ​​will finally provide natural gas to the community, with legislation passing the Illinois General Assembly.
"I'm so thrilled that it is coming, it is something that a lot of us have been wanting for a long time," said Smiley Jr.
The gas pipelines are a lifeline to some in a community where the median income is about $22,000, and some homes lack indoor plumbing.
Elected officials and advocates gathered at Lorenzo R. Smith Elementary for a ribbon-cutting to mark the milestone.
It's unclear if this will happen, Hopkins Park Mayor Mark Hodge is optimistic that the investment will spark economic growth.
"It's going to change people's lives in Pembroke township and Hopkins Park dramatically," he said. "No longer will we have to go outside the community to seek jobs."
Federal lawmakers participated in the negotiation process, including Rep. Robin Kelly, who helped bring all the stakeholders together.
Republican State Rep. Jackie Haas and Sen. Patrick Joyce pushed for legislation in Springfield, which allowed Nicor ​​to expand service outside of its normal area.
"I am thrilled and it's my work and others it's good to see it finally happen we are still waiting but everything is coming together," Kelly said.
But not everyone is happy with it.
"This gas can be detrimental to the environment," said Pembroke Township resident Jufybza Wright.
She said she believes there could be hidden financial burdens that could be passed onto residents in the community.
"Pembrokians going to bear that cost? That certainly looks like it," she said.
Nicor ​​officials say there are programs to help offset the costs, and emphasized that getting natural gas will remain optional.
Residents hope that having access to natural gas will encourage others to move to the community.
"Hopefully, it'll bring more people in that want to live a rural lifestyle," said Smiley Jr.
The project is just part of the investment into the community, with Kelly saying that plans are in the works to bring broadband internet to Pembroke Township later this year.